---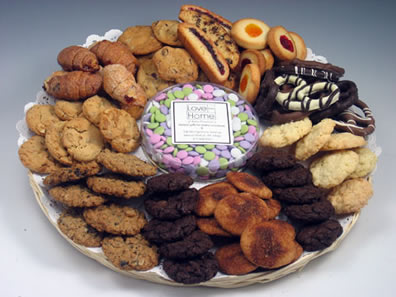 Our condolence gift packages are the perfect way to express your caring and heartfelt sympathy.
Our most popular cookie trays are arranged with a full selection of our "homemade" cookies and can include schnecken, kmish broit, chocolate pretzels . It will arrive beautifully wrapped and ready to serve.
Cookie trays start at $65 and up to $150
---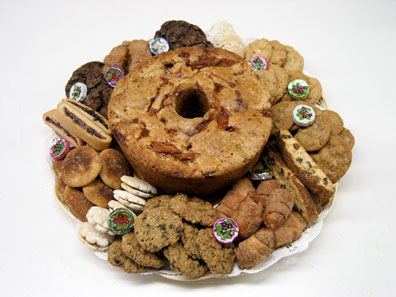 Add a Home Made Cake …Jewish Apple, Lemon Pound Cake, Rich Chocolate
$36
**available for local hand delivery only**
---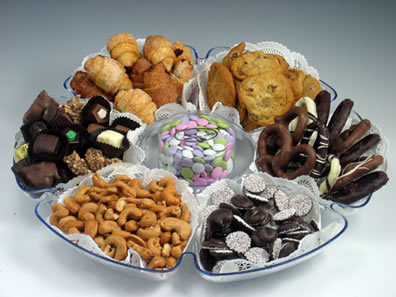 This lucite divided tray can be filled with a variety of our LoveFromHome selections.
Chocolate pretzels, cashews, assorted Ashers chocolates, lentil mints, non-pariels…
something to please everyone.

7 section tray….$95
6 section tray…$70
**available for local hand delivery only**
---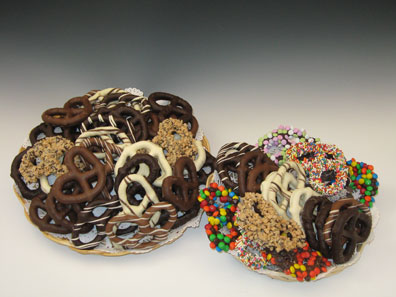 Everyone loves chocolate pretzels!! We have a wide variety of chocolate pretzels that are a great welcome for any occasion. Our trays can be filled with traditional milk,dark or white chocolate or a variety of our gourmet topped pretzels. Whatever combination you choose they are always a hit !

2lb tray … $42.95
1 1/2 lb tray … $32.95
---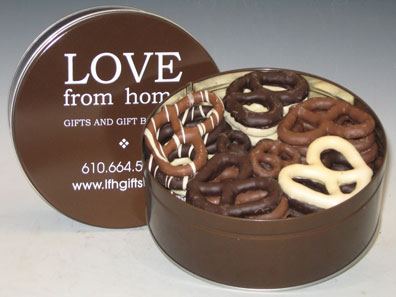 "Love From Home"
Best way to send our most popular seller; chocolate
covered pretzels. 2lbs of assorted chocolate pretzels in a flavor keeping tin! A favorite of everyone.
$42.95
---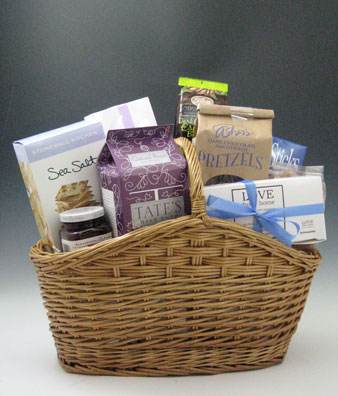 "Thinking of You"
This basket is filled with preserves, crackers, cookies, nuts, chocolate pretzels, cheese sticks, chocolate espresso beans and more. Any combination from our sweet and savory selections creates a wonderful thoughtful package.
As shown…$100 and up
---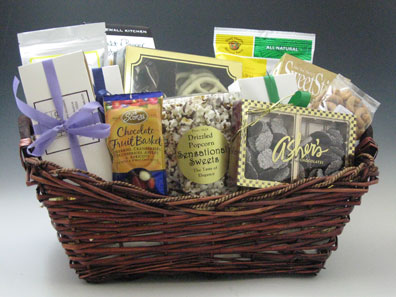 "Deepest Sympathy"
A basket filled with a assortment of sweets and homemade cookies can be created to show a expression of sympathy; all you need is your personal note and we will deliver your gift beautifully gift wrapped.
As shown…$125 and up
---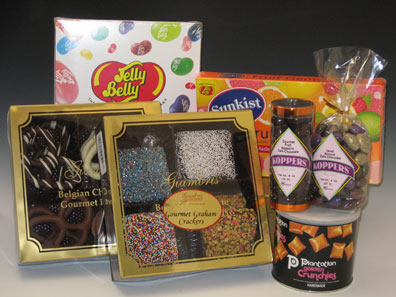 "Sweet on Kosher"
We always have a fine selection of Kosher and Parve sweets to add to Shiva gift baskets. Asher's, Giambri, Jelly Belly, Koppers and Sensational Sweets are available in many varieties and flavors.
---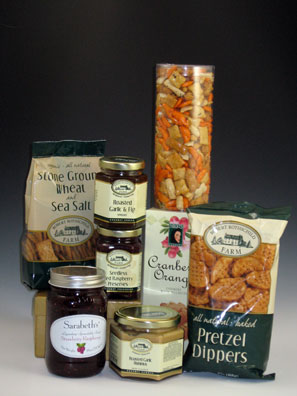 "Savory side of Kosher"
Crackers, jam, preserves, spreads, cookies and snack mixes, nuts and more can be combined with our many Kosher products to make a tasty, gourmet gift basket.
---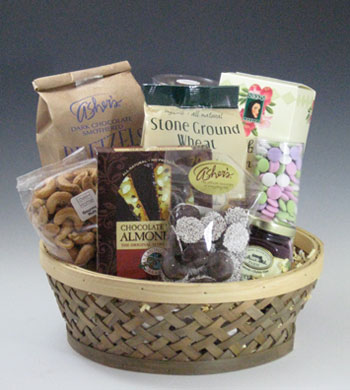 "Kosher Selections"
…as shown: $50
---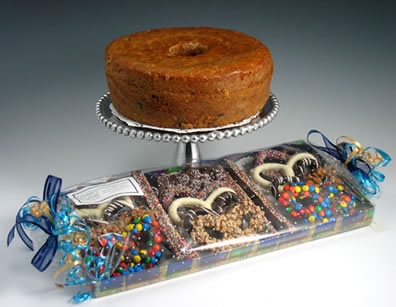 Our cakes stand out on their own too. We have Jewish Apple, Luscious Lemon and a dense rich Chocolate cake. We can also send your cake on a pretty cake stand .

Cakes….$36.00 Cake stand or plates are additional.
---
**available for local hand delivery only**
* Our inventory is always changing to make room for new and unique products and seasonal changes.
Substitution may be made but we never compromise quality.
All substitutions will be of equal or greater value.