---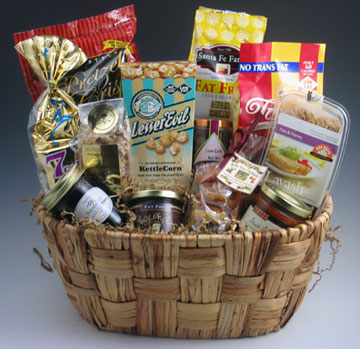 Low-Fat/Heart Healthy…We all share health concerns today and we can design a healthy gift that will be delicious and full of variety. Cookies,candies, popcorn, dried fruits, jams, spreads, crackers, pretzels, mustards …every item is a welcome treat.
Low-Fat Baskets
---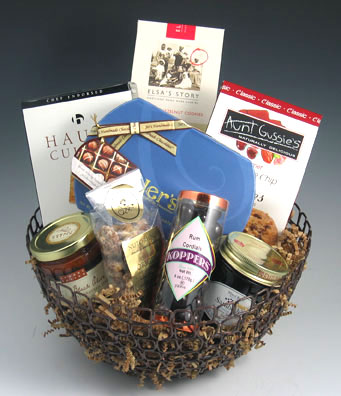 Our Kosher Gift Baskets are filled with a variety of sweets and foodstuffs from our high quality Kosher selections. Ashers chocolates, Koppers chocolates, JellyBelly candies,
Aunt Gussies cookies, Elsa's cookies and mini pastries, Grandma's Apple cake, nuts, chocolate drizzled popcorn, crackers, jams and spreads…just to name a few…
Just let us know your needs and we will take care of it.

Kosher baskets
small … $50.00  
large … $75.00
---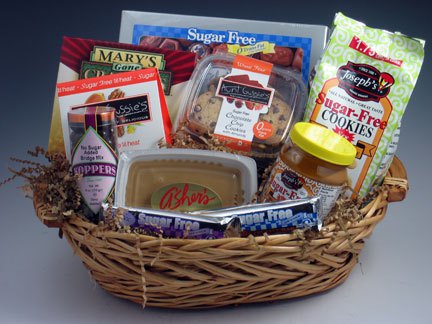 Sugar Free Baskets:
When the need calls for Sugar Free; we have a wonderful selection of tasty sugar free products to send .
Josephs and Aunt Gussie's cookies , Ashers sugar free chocolates and fudge , Assorted sugar free candies, crackers, peanut butter and popcorn.
SugarFree baskets 
small … $50.00
large … $75.00
---
* Our inventory is always changing to make room for new and unique products and seasonal changes.
Substitution may be made but we never compromise quality. All substitutions will be of equal or greater value.
---